Traditions Sun @ 9:00 am
Modern Sun @ 10:30 am
STELLAR Vacation Bible School Registration
Click Here to learn more about VBS offered at Atonement or to register your Pre-K - 5th Grader.
We believe that God has led you here!
Whether you are visiting for the first time or consider Atonement your church home, we believe the Lord led you here and we're glad He did!
At Atonement, our mission is to love God and love people. We believe the Bible is clear in its call go and be the hands and feet of Jesus, this leads us deeper in our faith and further than the walls of our church We live out our mission through serving our community, our country, and our world. We invite you to grow with your faith, family, and with us. We believe this growth comes through spending time with God in prayer and scripture and with one another through fellowship and service.
Online Worship
No matter where you are in the world, you can stay connected and worship with us.
Join us live on Sundays or on demand.
Onsite Worship
4601 University Dr S, Fargo, ND
Traditions Sundays at 9:00 am
Modern Sundays at 10:30 am
You can find us on south University Drive between 40th and 52nd Avenue. Atonement is accessible and open to all people regardless of physical or learning disabilities. The entrances and worship spaces have no steps for those attending. There is handicap accessible parking by all of our worship space entrances.
We are excited to have you back onsite for worship.
In person details
Church can be an intimidating place to visit, especially if you don't know what to expect. We want you to feel at home here, you are welcome to come as you are. We want you to feel comfortable, whether that means jeans and a t-shirt, business casual or suit and tie, as long as you are actually wearing clothes, you will fit right in. Children are welcome in worship and families are encouraged to attend together.
We are excited to have you back for in-person services.
if you are feeling sick or showing any signs of illness, please stay home and worship with us online
Things this week!
Everyone: worship onsite and online: Traditions at 9 and Modern Service at 10:30.
Adults:

Get connected to a

Life Group

. The Adult Bible Study is on hiatus.

Young Adults: A young adult bible study for high school graduates to 30-year-olds is currently on Monday nights.
Senior High: Elevate registration for the 2022-23 year is open.
Middle School: Confirmation registration for the 2022-23 year is open.
K-5: Sunday School, is offered in two sessions, 9 & 10:30 on Sundays. Kids' Club is 6:30 on Wednesdays nights. Registration for the 2022-23 year is open.
Stay in the Word: Daily Reading Plan
Subscribe to our YouTube Channel
Think deeper with our Podcast
That Podcast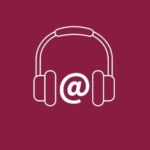 Looking for something funny and thought provoking? Join DJ, Sarah and Ryan weekly.
Give our podcast a try.
https://thatpodcast.net/
Life Groups are 5-15 people who are exploring God and faith together. There are no prerequisites – you're welcome to join regardless of where you live or what you believe.
Take the opportunity to support one another and go deeper into the teaching from Sunday.
Interested in becoming a member of Atonement? Join us for our Next Step class, featured one Sunday a month after the modern service.
Students
Whether you're just checking out church for the first time or looking for a way to connect, Atonement is here for you.
Atonement | Students is designed for both middle school and high school students, to be a place to meet and hang with friends, grow in your relationship with Christ, and to begin actively living the life that God planned for you.
Middle School
Our middle school program is for all students in 6 to 9th grade. During this time, students learn about the foundation of their faith, ask questions, and connect with peers and leaders. Middle school classes meet on Wednesdays starting at 6:30 P.M. both in person and online.
High School
Our high school program is for all students in 10-12th grade. During this time, students dive deeper into their faith talks, connections, and relationship with God. ELEVATE meet on Wednesdays starting at 6:30 P.M.
Atonement Kids
At Atonement | Kids, we want kids to have many opportunities to learn and grow in their faith. We offer two learning programs for kids to learn; Atonement | Kids Sunday School and Atonement | Kids Club.
In all age levels, the Bible is taught through creative storytelling, fun and energetic music, and small group activities. Throughout the year, we also host different events meant to enrich kids' lives and help them explore the Bible in a new way.